This weekend I knocked out a project I've been thinking about for months now. I've learned that curtains can make or break a room, thus deciding I wanted to recreate these beautiful, custom made Greek key trim curtains that
Amanda from Amanda Carol Interiors
has featured in her living and dining room. If you remember back in February I featured Amanda on the blog. Check it out
if you missed it!
Gorgeous, huh? Amanda has mentioned on her blog that splurging on custom drapery is worth the investment. I agree, and feel that window treatment can really bring a space together. However, I do not want to splurge on having custom curtains made as we are living in an apartment and will only be here temporarily. When we purchase our first house I will definitely take that step. For now, I did my best to recreate Amanda's beautiful Greek key trim draperies. Here is our bare window.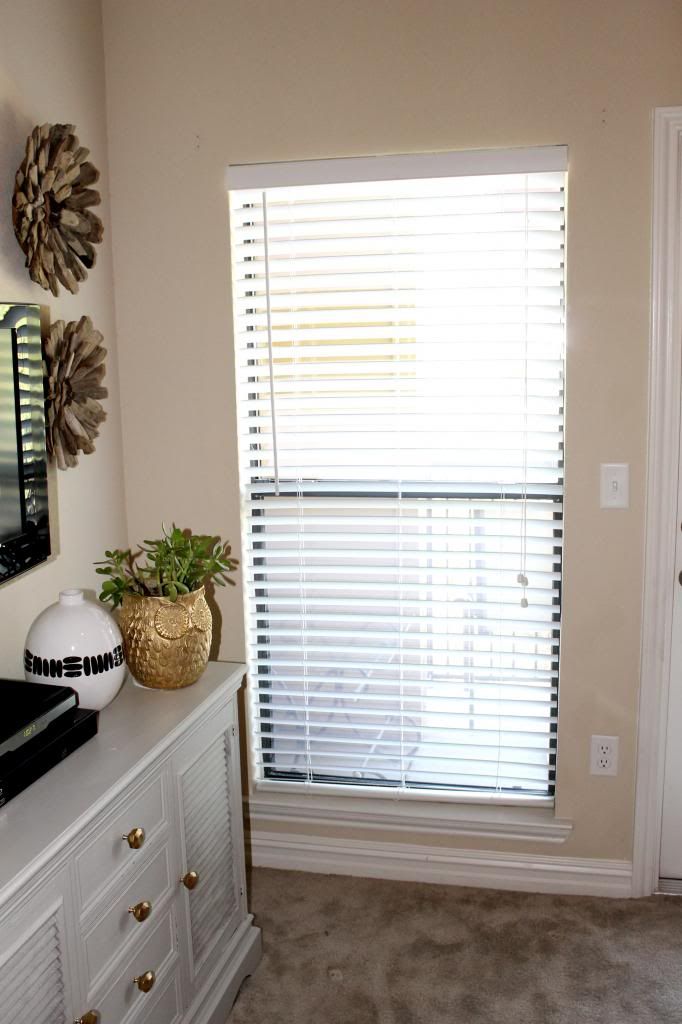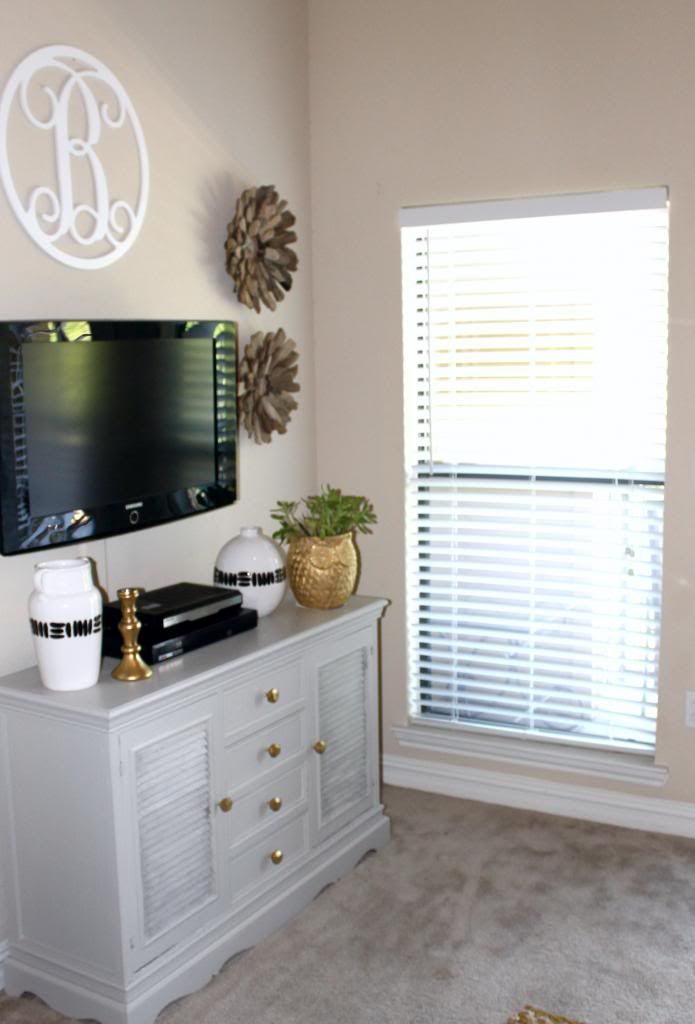 I found this great, Greek key trim at Hobby Lobby. I used the 40% off coupon from their app, and it ended up costing me $15 for four yards. Score!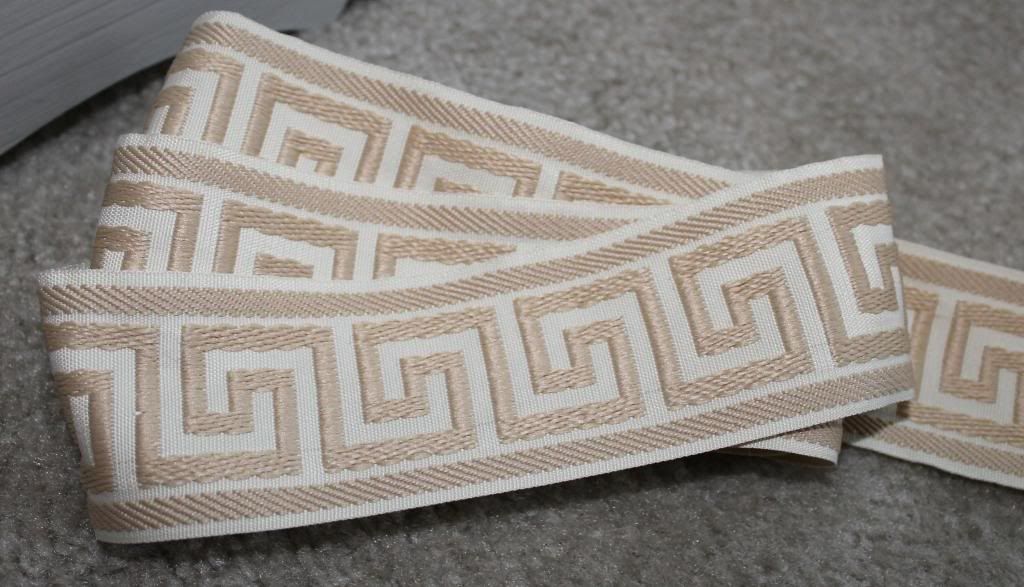 I found these neutral curtains at Target for $18 each. Believe it or not, I had to patiently search for these. I periodically searched Target, IKEA, TJ Maxx, Marshalls and Homegoods and finally after several months, Target began to carry these. They're just what I was hoping to find. I wanted a material that was light and airy looking but was thick enough to actually block the sun coming in the window.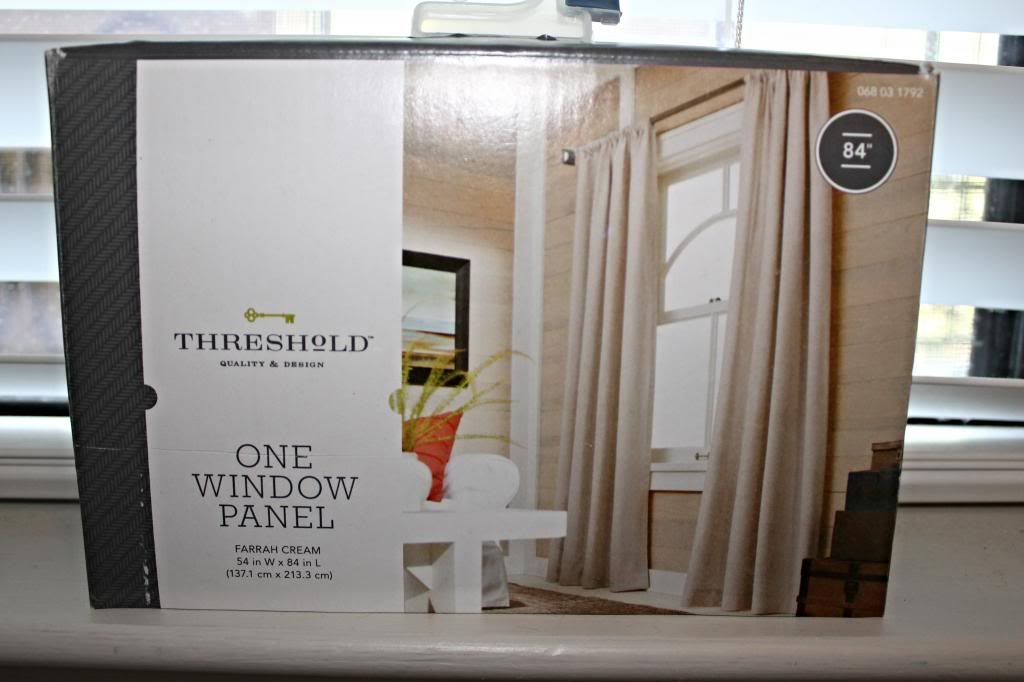 I laid the fabric out and then pinned the trim to make sure I was going to like the final product.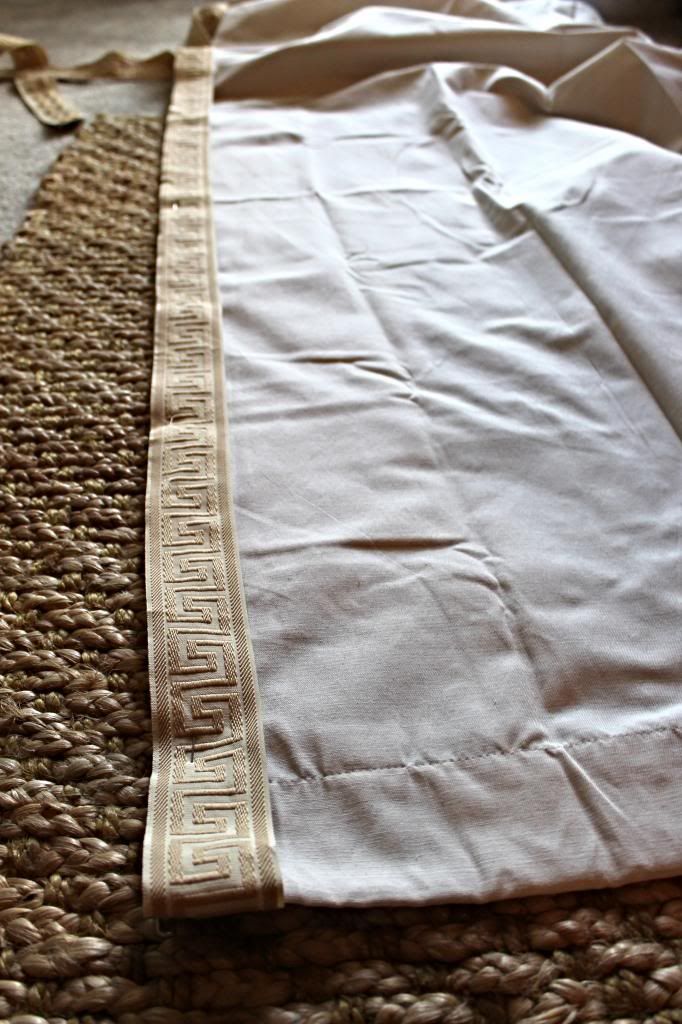 I liked it, so I made it permanent…..with……hot glue. Don't judge me. Remember that time I said I wished I could sew? Yeah, I was really wishing during this project. Oh well, hot glue did the trick, and no one will know except all of you :). I lined each side of the trim with a thin line of hot glue about 6 inches at a time.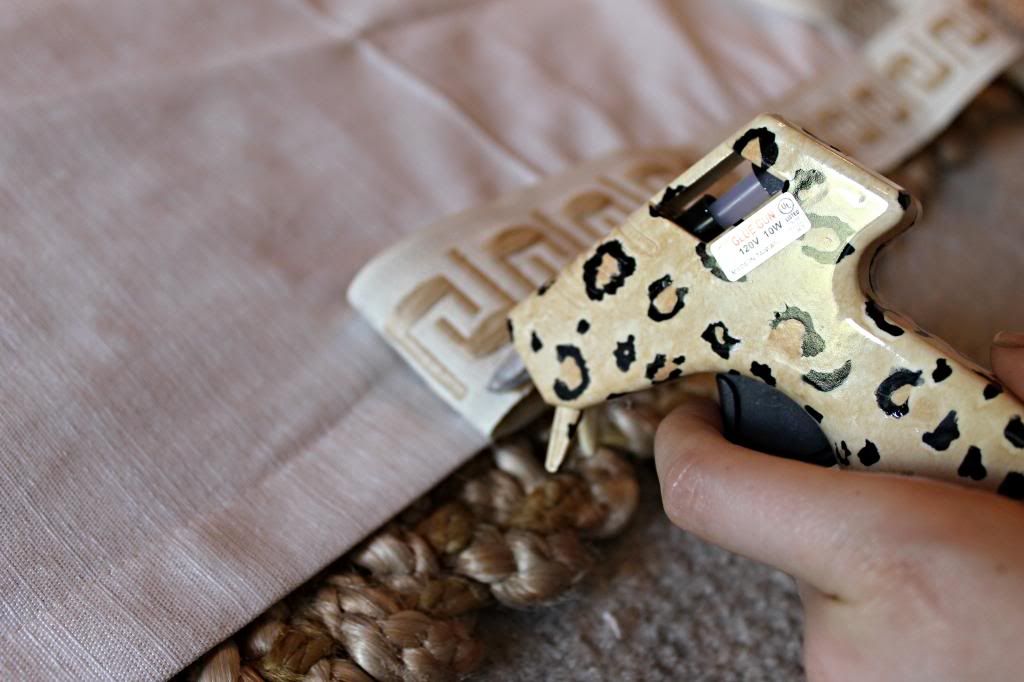 After gluing the trim down, I ran an iron over the curtains and then got to work on the rod. I purchased these curtain rods awhile back and really wanted to reuse them, SO I did what I do best.
…Take one guess.
You got it! I added a coat of gold spray paint!
Here are the rods and curtains after the makeover. My photography skills are a work in progress :).